Our Mission
Educate Nevada Now, powered by The Rogers Foundation, is a non-partisan education policy organization that works to ensure that all children have access to fair, equitable, and quality educational opportunities, no matter where they live or their circumstances. The time is NOW for all of us to come together to ensure Nevada students have the tools and resources necessary to achieve their goals. Through thoughtful policy development, community and media outreach, litigation support, and critical research and analysis ENN advocates for the following:
Funding Reform – Turn the tide of years of chronic underfunding of Nevada's public schools.
Targeting Resources – Ensure schools and teachers have the resources to meet the unique needs of students who are at-risk, English language learners, gifted and talented, and students with disabilities or other special needs.
Improving Nevada – Work with education stakeholders and parents to pull Nevada out of its last place national ranking in education.
Promoting Equity – Support equitable funding so that children in both rural and urban schools are fully supported and are able to meet expectations of the state's performance standards.
Educate Nevada Now and The Rogers Foundation are enlisting the support of all Nevadans to ensure our State meets its constitutional obligation to children.
Click here to get involved.
The Rogers Foundation, a Nevada leader in education reform, and local and national partners, launched Educate Nevada Now (ENN) in 2015. The coalition came together to push for school finance reform and improved educational opportunities and outcomes for Nevada public school children, especially those students who are at-risk, English language learners, gifted and talented, and students with disabilities or other special needs.
---
Our Team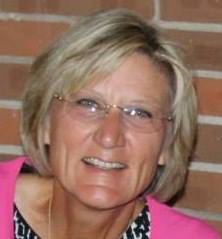 Amanda Morgan
Sue Daellenbach
---
Our Work
Lopez v. Schwartz
ENN was instrumental in supporting plaintiff-parents of public schools students who, in Lopez v. Schwartz, viewed the voucher program as undermining and shortchanging public schools. The ruling and victory stopped the implementation of a universal private school voucher program. Lopez resulted in the Nevada Supreme Court declaring the funding mechanism for vouchers as unconstitutional.
#PublicMoneyPublicSchools Coalition
ENN co-chaired the #PublicMoneyPublicSchools political action coalition to advocate against a 2017 Nevada Legislative bill that would have reinstated $60 million in funding for a private school voucher program. Through successful campaigning, communication strategies, and community outreach, ENN and its partners helped defeat the voucher funding bill, leaving the program without funds and inoperable.
Equity in School Funding
ENN was pivotal in advocating for the extension of programs that serve low-income and English Language Learners and for the prioritization of additional funding for the most vulnerable student populations during the 2017 Nevada Legislative session.
---
Ongoing Initiatives
ENN will continue tracking the progress of education initiatives and working with lawmakers, education leadership, community groups and the public to advocate for additional funds to support all students throughout Nevada and provide them with an equitable education.